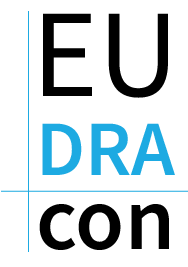 EuDRAcon provides expert knowledge and support across a wide range of Regulatory Affairs services since 2007. This is achieved through a pan-European network of independent service providers in regulatory affairs specialised in the field of medicinal products, medical devices, cosmetics and food supplements.

Slovak Association of Regulatory Affairs Professionals
With main focus on the processes related to Regulatory environment

Net-Translators is one of the leading medical translation companies providing translations in over 60 languages. For over 15 years, we've translated product-related content for regulators, customer-facing content for medical companies, and medical device manufacturers, and certified medical translations using our meticulous, quality-centered methodology.
Our expertise in medical requirements enables us to help our customers navigate the requirements for each country. Net-Translators is certified to ISO 9001:2015, ISO 13485:2016 and ISO 17100:2015. Learn more about Net-Translators by visiting www.net-translators.com.